ELTons 2022 Finalist
Thrilled that our book, An Introduction to Evidence-Based Teaching in the English Language Classroom, was a finalist in the 2022 ELTons Awards for innovation in English language teaching, in the "Innovation in Teacher Resources" category.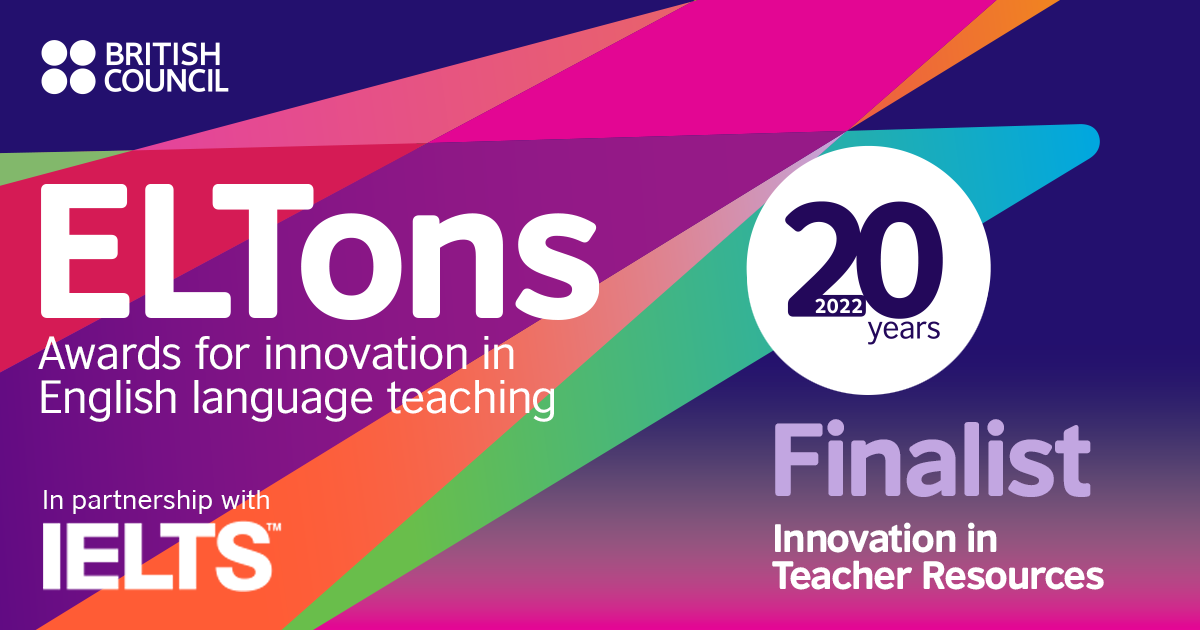 About me
I'm an English language teacher, teacher trainer, author and ELT consultant. Having been fascinated with language learning and teaching since I was a kid, I've been teaching English since 1986 and working with teachers since 1994.
Teaching and learning languages has taken me to different parts of the world and I've lived and worked in Austria, France, Greece, the UK, Mexico and the US. My first full time teaching job was in Greece where I taught EFL to children and teens.
After Greece, I spent fourteen incredible years living and working in Mexico where I taught English at all levels and to all ages. I worked with young learners and adults and I began working in the area of teacher education and consultancy. Mexico really showed me how interesting and varied the ELT profession could be.
In my years of teacher training, I've worked with both pre-service and in-service teachers, including University of Cambridge COTE/ICELT and DELTA, as well as Trinity College ESOL Certificates and numerous distance learning courses at Certificate, Diploma, Bachelor's and Master's levels. I have a broad range of consulting experiences too, including curriculum development and examination writing and editing projects.
I've been living in beautiful San Francisco, California since 2002, where I work on both local and distance teacher education projects through different universities and colleges. Since 1996 writing materials for learners of English has been another of my occupations and I'm the author and co-author of several textbook series, mostly designed for teens, young adults and adults.
I speak regularly at national and international conferences about a wide range of topics connected with the teaching of English and training teachers in the field of English language teaching.